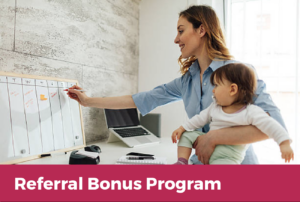 When I send someone to your home, I know they'll exceed your expectations. I also know you'll be so happy that you'll stand outside your front door and shout our name 'till your throat hurts.
Even if you only pass our name to a friend or two, I'd like to show my appreciation by giving you free time.
The Other Woman has a simple referral program that says "Thank you" to the people who believe in us.
If you refer a friend and they sign up for a weekly clean or every other week clean, you will get a 2-hour credit to The Other Woman.
All you have to do is have them mention your name when they contact me. See, it's that simple.